Lipoprotein PLA2 Poct Clia Chemiluminescence Immunoassay Medical Ivd Instrument
Lipoprotein PLA2 Poct Clia Chemiluminescence Immunoassay Medical Ivd Instrument
Brand :Norman
Product origin : Nanjing
Delivery time : Two weeks after payment
Supply capacity :1000 units/per year
Lipoprotein PLA2 Poct Clia Chemiluminescence Immunoassay Medical Ivd Instrument
Cardiovascular POCT Chemiluminescence Immunoassay Analyzer:
NT-proBNP、Lp-PLA2、 hs-cTnI 、CK-MB、 MYO、 H-FABP、 D-Dimer
Lipoprotein PLA2 Poct Clia Chemiluminescence Immunoassay Medical Ivd Instrument: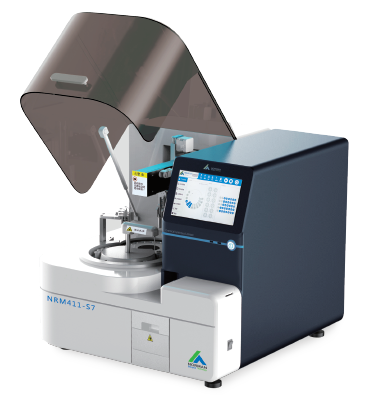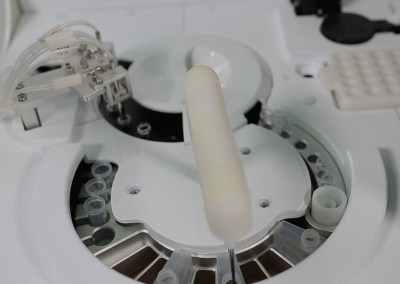 Automated Small-Sized Chemiluminescence Analyzer:
1. The Automated Chemiluminescence Analyzer NRM-411-S7 and corresponding reagent kits are used in the clinical and medical laboratory or hospital to conduct in vitro diagnostic luminescent reaction experiments.
2. The device used acridinium aster as a substrate for chemiluminescent reaction. NRM-411-S7 is able to diagnose thorough cardiovascular indicators, including H-FABP, NT-proBNP, D-Dimer, hs-cTnI, CK-MB, and Myoglobin, and bacteria markers, PCT. The device supports serum, plasma and whole blood samples, and the first diagnosis will be completed in 7 minutes, which is the one of the fastest chemiluminescence analyzer worldwide. Self-developed antigens and self-manufactured antibodies that ensures minimized intra and inter batch difference. The coefficient of variance of NORMAN-411-S7 is less than 5%, and testing result relevance with main stream Europe-America products is larger than 99%, both of which reveal the high accuracy and high precision of our product.

Advantages:
1. Rapidity: The first testing finishes in only 7 minutes.
2. Accuracy: direct chemiluminescence immunoassay provide accurate result and the linear
3. correlation coefficient with Europe-America products ≥ 0.99.
4. Precision: Within batch measurement repeatability: (CV, %) ≤ 5%
5. Sample testing: one sample, multiple indicators(ex. Myo, CK-MB, cTnI, etc.) diagnosis
6. Automation: automatic code scanner, and automated diagnosis.
7. Stability: The differences between the test results of the 4 hours and 8 hours after the instrument get in stable state and the test result when the instrument initially gets in stable state is smaller than 10%.
8. Exclusive techniques----- avoid red blood cells and other impurities interruption.
9. Superior R&D: hs-cTnI and H-FABP diagnosis is unique in China.
10. Thorough cardiovascular indicators testing.
11. Self-developed antigens and self-manufactured antibodies that ensures minimized intra and inter batch difference.
Instrument Parameter:
1. Testing speed: 60 samples/ hour
2. Sample capacity: 12
3. Reagent capacity: 6
4. Refrigeration function for samples and reagents.
5. Testing Mode: Batch, STAT, special samples.
Light emitting principle:
1. Non-enzymatic chemiluminescence, long reagent stable time
2. Acridinium ester as the marker, stable performance, without any light source,
3. eliminating the influence of other factors.
4. Sodium hydroxide (NaOH) and hydrogen peroxide(H2O2 ) are excitation substrate.
Structure of NORMAN Automated CLIA System: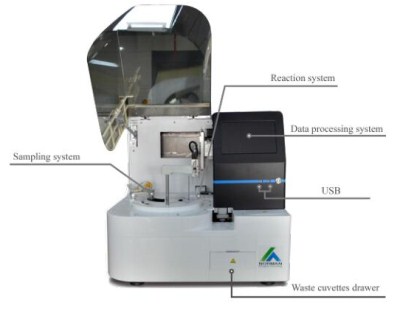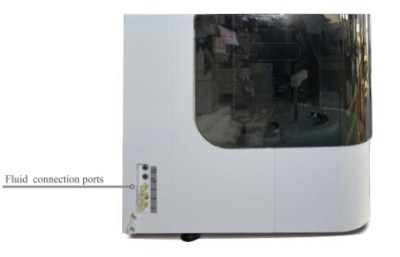 1. Reagent zone and sample zone:

Reagent zone: Power supply independent, magnetic beads levitation systems, refrigeration system is loadedin reagent area to keep reagent stable, the radio frequency identification technology is adopted in kit information (calibration curve, time of validity, sample type).
Sample zone:Sample information can be entered manually or scanning recognition.
Three testing mode: Batch, STAT, special sample test
Sample editing mode: Hospital LIS System、Manual editing、Automatically software generating.
2. Sampling needle:
Automatic level detection,stirring mixing system,sampling needle made of titanium alloy material has good anti-collision function, single needle loads reagents, samples and magnetic beads. Inside and outside wall cleaning, on outer wall of needle is coated by Teflon, high polish,ensure cross-infection does not exceed 10-5.
3. 04.Incubation zone:
36.5±0.5ºC constant temperature incubation.
Incubation abnormity warning, magnetic separation components (independent magnetic separation).
4. Manipulator (exclusive design):
Mechanical grip: grab sample tube, avoid empty or partial catch.
Detection rod:automatic detection of sample tube,evaluate whether sample tube is located accurately.
5. Card reader:
Automatic identification of reagent Kit (type, curve, reagent position), no need manual code scanning.
6. Magnetic separation components;
Magnetic separation device closely combines with sample tube, Nanjing Norman patented technology.
Specification:
| | |
| --- | --- |
| Function | Parameter |
| Test rate | 60 tests/hour |
| First result time | 7 min |
| Sample and reagent | 12 samples, 6 reagents |
| Sample testing | one sample, multiple results |
| Minimum sample volume | 20 ul |
| Quality control | clincian need to perform quality control regularly |
| Temperature | 36.5 ± 0.5 Celsius |
| Size | 710mm*710mm*740mm |
| Calibration | auto-calibration |
| Dilution | auto-dilution |
| Repeatability | < 5% |
| Linear correlation | > 99% |
| Power | 220 ± 22AC, frequency 50 ±1Hz |
Specification of Main Reagents: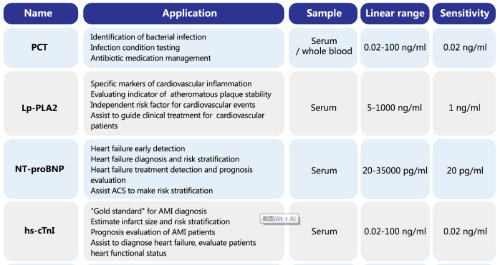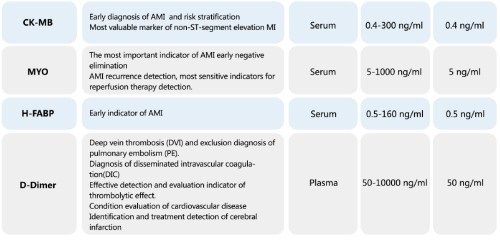 Principle of measurement:
The Automated Chemiluminescence Analyzer NRM-411-S7 consists of two parts, namely automated reaction system and chemiluminescence assay system. Automated reaction system is the process to bind the luminescent markers indirectly and specifically to the solid phase carrier through incubation and magnetic separation method. Chemiluminescence assay system is the process that when luminescent markers move from the acidic environment suddenly to the alkaline environment, oxidized by the hydrogen peroxide then it emits with maximum wavelength 430nm, which is then captured by the photomultiplier. The system utilizes acridinium ester and its derivatives as luminescent markers, emitting luminescence through injecting trigger solution and finishing within a few seconds, which belongs to flash type chemiluminescence. Acridine ester and its derivatives as luminescent markers for measuring analysis have advantages like simpleness, rapidness, no necessary catalyst, good stability, low non-specific binding and high sensitivity in the reaction, which is a new-type and efficient compound.

Installation Requirements:
Installation environment requirements:
1. The system is for indoor use only.
2. The bearing platform should be level.
3. The bearing platform should be able to support at least 105kg.
4. The installation site should be well ventilated.
5. The installation site should be free of dust.
6. The installation side should not be in direct sun.
7. The installation site should be kept away from a heat or draft source.
8. The installation site should be free of corrosive gas and flammable gas.
9. The bearing platform should be free of vibration.
10. The installation site should be kept away from large noise and power supply interference.
11. Keep the system away from brush-type motors and electrical contact device that is frequently switched on and off.
12. Do not use such devices as mobile phones and radio transmitter near the system.
Power supply requirements:
1. Connect the system to a power supply meeting the requirements specified in this manual. For more information, refer to 3.1 Power supply requirements.
2. The system is provided with a three-wire power cord, which has good grounding performance.
3. The system should be connected to a properly-grounded power socket.
Temperature, humidity and atmospheric pressure requirements:
1. Working Ambient Temperature: 10°C-30°C.
2. Relative Humidity: ≤70%RH(without condensation).
3. Atmospheric Pressure: 85kPa ~ 106kPa.
Package and Delivery: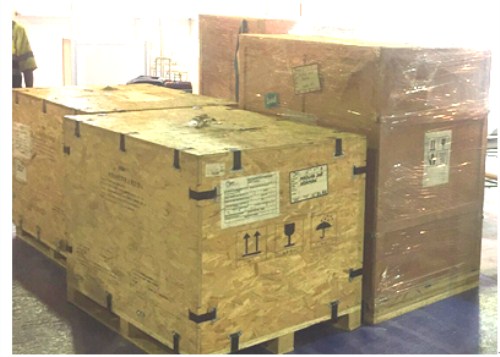 About us:
Nanjing Norman Biological Technology Co.,Ltd is dedicated to R&D and manufacturing
of Immunofluorescence and automated chemiluminescence system. Founded in 2008,
Norman biological has been upholding the idea that R&D shapes future, concentration
determines success.Now there are over 100 R&D engineers,40% of which hold a PhD
or master's degree.An over 30,000m2 global R&Dcenter is in construction,and will hold
more than 1,000 R&D engineers in the future.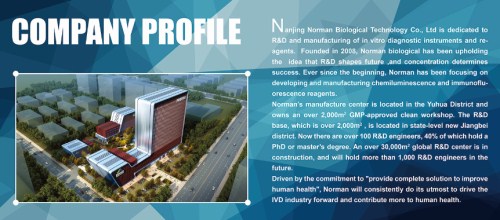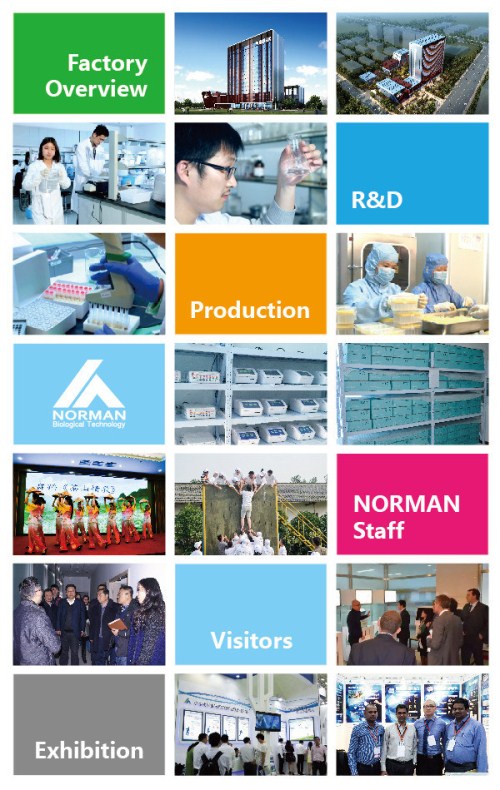 Get the latest price? We'll respond as soon as possible(within 12 hours)