Quantitative In Vitro Diagnostic Rapid Test
Kits For NGAL-POCT
Methodology
Fluorescence Immunoassay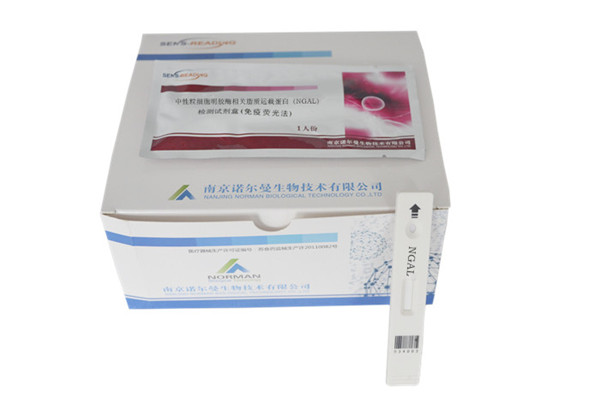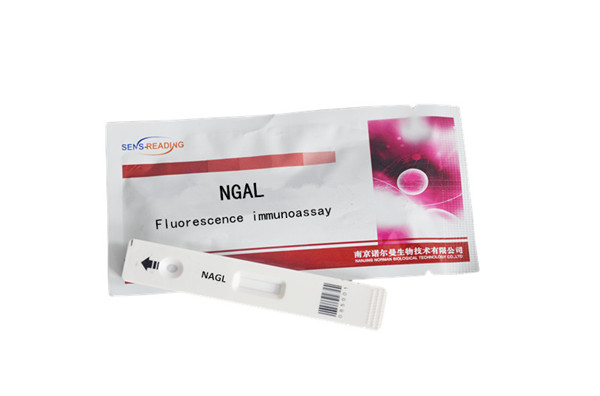 Clinical Significance

1.Optimal indicator for early diagnosis of acute kidney injury.
2.Real-time risk stratification of acute kidney injury.
3.Treatment and detection of acute kidney injury and prognosis evaluation.
Advantage
High sensitivity:5ng/ml
High accuracy: 98% correlation with Abbott
Wide linear range:5-300ng/ml
Small sample size:5ul(urine)
Quality Control
Using immunefluorescence quantitative analyzer and relevant NGAL detection kit
(immune-fluorescence techniques) to test quality control product, repeat 10 times,
calculate average and CV. If CV≤15%, the average in the scale of quality control product,
then the instrument and reagent performance can meet requirements.
Certifications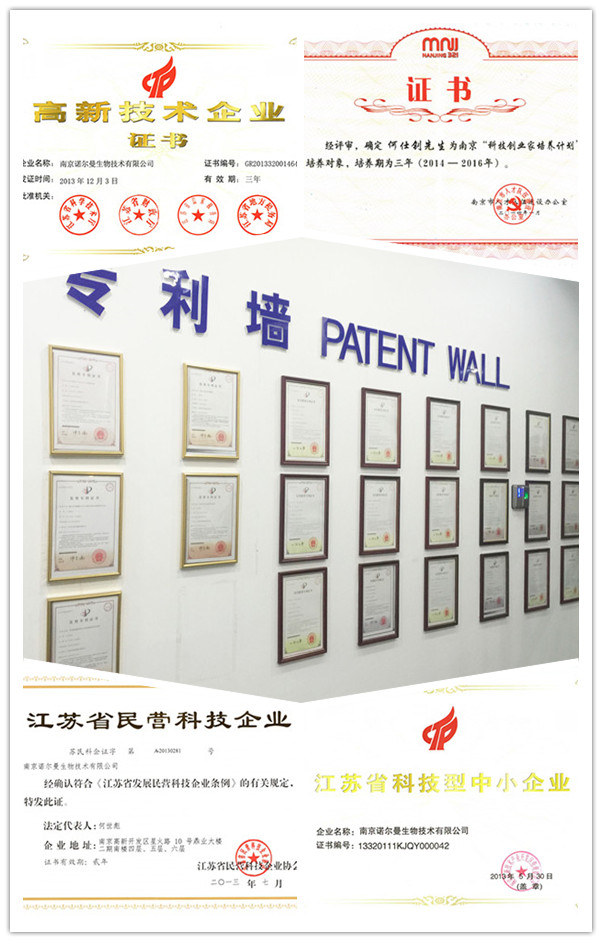 Related Products
Inflammation/Infection

PCT(whole blood), PCT (surum), hs-CRP
Cardiovascular
NT-proBNP, D-Dimer
cTnI,CK-MB, MYO
Nephropathy
NAGL, RBP,Cys-c, mAlb, B2-MG
Gastrosis
PGⅠ/ PGⅡ/ PGR/ HP/ FOB
Rheumatism
RF
Diabetes
C-Peptide
Company News
The British general consul stationed in Shanghai lead foreig
In order to promote international technology transfer and cooperation, strengthen the
effective docking between high-tech enterprises and the British innovation resources ,
facilitate more overseas advanced technology which meet the needs of development of
local industry to land in Nanjing and realize industrialization, In the afternoon of March 23,
the leaders of high-tech district and British general consul stationed in Shanghai led foreign
entrepreneurs to visit Norman, president of Norman and other leadership provided the
visitors warm reception.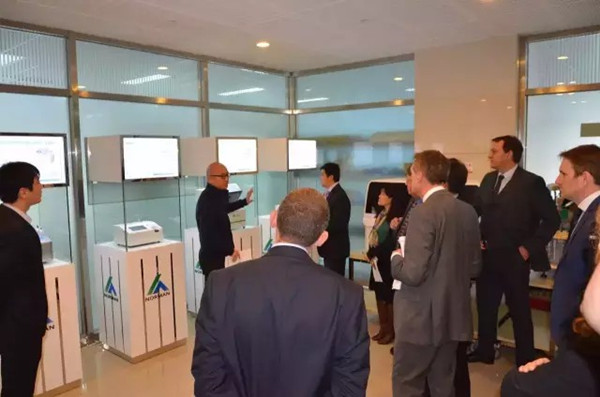 Foreign entrepreneurs delegation first visited our office management area, knew about
Norman core organization structure and function. Subsequently the delegation went
to R&D center for exchanging. Responsible person of R & D Center introduced the
development process of our products in detail to the members of the delegation. Norman
adheres to the independent research and development production of antigen and antibody,
this attitude let delegation feel deeply Norman's strong R & D strength and spirit of rigorous
attention. The delegation carefully inquired every items and platform, The PCT items
contained in chemiluminescence platform, is peripheral blood detection, high accuracy,
small volume, impressed the delegation and coursed them to get great interest.
Agent Wanted
If you are interested in working with us, please feel free to contact.
OEM will be highly welcome!
Welcome to our website!