Rapid Test POC Machine In Vitro Diagnostic Medical Device
Rapid Test POC Machine In Vitro Diagnostic Medical Device
Brand :Norman
Product origin :Nanjing
Delivery time :Two weeks after payment
Supply capacity :1000 units/month
For POCT FIA (Fluorescence Immunoassay):
1. Whole blood samples for both PCT and hs-CRP.
2. Extra incubator to provide Auto-incubating and Auto-alarm System.
3. Extra incubator to provide Isolated Incubation Environment to Eliminate Corruption.
4. Analysis in 10 seconds, CV < 10%
5. Extra incubator to provide Simultaneous incubation of 8 samples.
POCT Fluorescence Immunoassay Analyzer FI-1000
Product Show: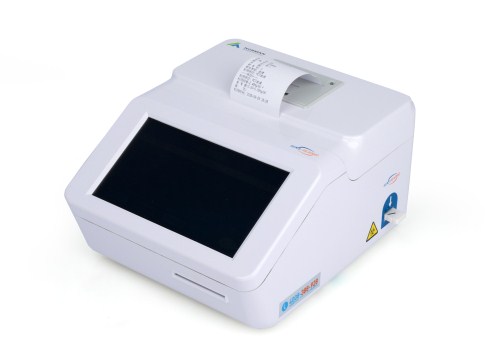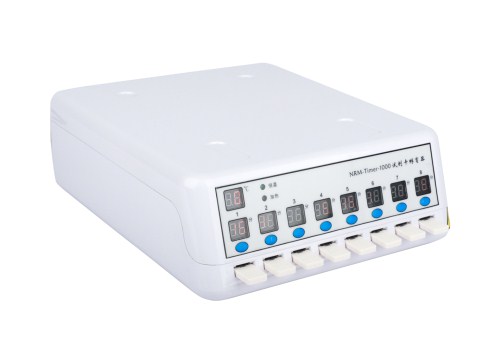 Introduction:

NRM-FI-1000 Fluorescence Immunoassay Analyzer is a quantitative system which can accurately read and analyze the test results of the Fast Test Kits. It can perfectly help doctors to diagnose and divide risk level of cardiovascular diseases,kidney disease,bacteria or virus indection,etc and then accordingly make treatment plans.
Features:
1. One incubator can incubate 8 samples simultaneous.
2. Incubators can be underlied together to imcubate more strips.
3. Constant incubation temperature:30ºC.
4. Automatically prompt after incubation , set up time from 5 to30 mins according to different assays.
5. Pipettor:minimum 5ul.
6. One dimensional code distinguishs reagents automatically (PCT,or CRP,or NT proBNP)
7. Testing times:10s.
8. Sample type: whole blood, serum, plasma and urine.
9. Portable and practical: small, easy to carry and place.
10. Application: outpatient, emergency, Medical Center, cardiology department, etc.
Parameter:
| | |
| --- | --- |
| Power condition | ~ 220v±22V 50HZ±1Hz |
| Input power | 50VA |
| Repeatability | CV≤5% |
| Linearity | linear correlation coefficient (r)≥0.99 |
| Volume | 214mm×260mm×143mm |
Certifications: CE /SGS/ISO13485/RoHS.

Test Cards: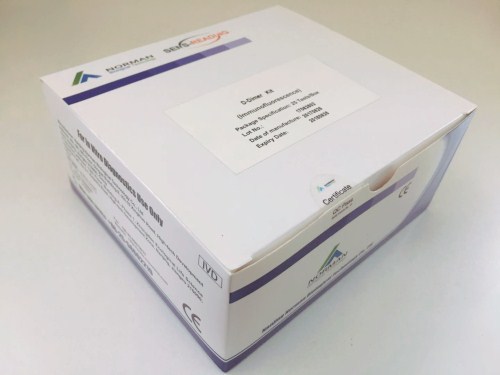 Test parameters:
Inflammation/Infection:PCT(whole blood), PCT (surum), hs-CRP
Cardiovascular:NT-proBNP, D-Dimer cTnI,CK-MB, MYO, cTnI/MYO/CK-MB
Nephropathy: NAGL, RBP,Cys-c, mAlb, B2-MG
Gastrosis: PGI, PGII
Rheumatism:RF
Diabetes:HbA1c
Upcoming: Vitamin D, T3/T4/TSH, mALb, β-HCG, SAA, Ferritin
About us:

Nanjing Norman Biological Technology Co., Ltd is dedicated to R&D and manufacturing of automated chemiluminescence system. Founded in 2008, Norman biological has been upholding the idea that R&D shapes future,and concentration determines success.Ever since the beginning,Norman has been focusing on developing and manufacturing chemiluminescence and immunofluorescence instruments and reagents.
Norman's manufacture center is located in the Yuhua District and owns an over 4,000m2 GMP approved clean workshop. The R&D base, which is over 8,000m2 , is located in state-level new Jiangbei district. Now there are over 100 R&D engineers, 40% of which hold a PhD or master's degree.
Powered by advanced technology and excellent talents in the IVD field, Norman has been consistently improving its innovation platform , and increasing R&D investment.Self-innovation,combined with long-term strategic cooperation with universities and research institutes and with outsourced technologies, ensures consistent improvement on product quality. Norman's R&D field has covered instruments, reagents, and raw materials,and has been entrusted by the Nanjing government to build a R&D center specialized in biological chemistry and immunity diagnosis. Up to now, Norman has acquired over 20 patents.
Being an expert in automated chemiluminescence analysis ,Norman owns independent and completed intellectual property rights, and its products provide top-notch sensitivity, precision and accuracy. Thanks to the self-developed antigens and self-manufactured antibodies,Norman's products features minimized intra-and inter- batch difference.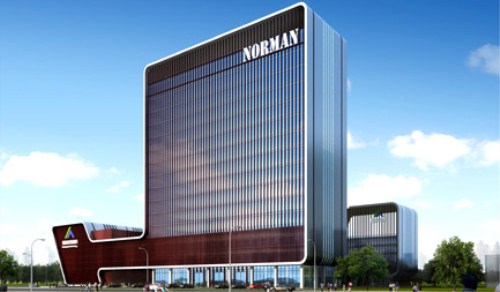 Agent Wanted: If you are interested in working with us, please feel free to contact.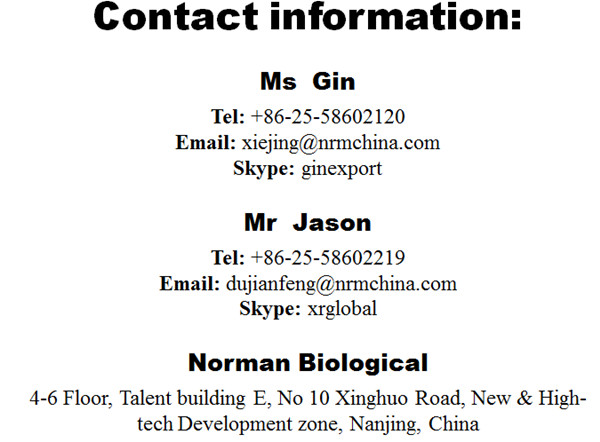 Why Us:
1. Manufacturer and Exporter for nearly 10 years with self R&D Research Center;
2. Professional After-Sale service with On-site support worldwide;
3. CE/ISO13485/SGS/RoHS Certifications!
OEM and ODM are available !
Get the latest price? We'll respond as soon as possible(within 12 hours)