Cardiovascular Ctni Whole Blood Kits CLIA Diagnosis Of AMI
Cardiovascular Ctni Whole Blood Kits CLIA Diagnosis Of AMI
Brand :Norman
Product origin :Nanjing
Delivery time :Two weeks after payment
Supply capacity :100,000 units/month
Ctni Kits (Chemiluminescence Assay) Diagnosis of Acute Myocardial Infarction
Methodology:chemiluminescence immunoassay
Hs-cTnI:
1. Gold standard of the AMI diagnosis;
2. Ultra sensitive cTnI testing, earlier and more sensitive for AMI diagnosis;
Ctni Kits (Chemiluminescence Assay) Diagnosis of Acute Myocardial Infarction Methodology:chemiluminescence assay
Product Show: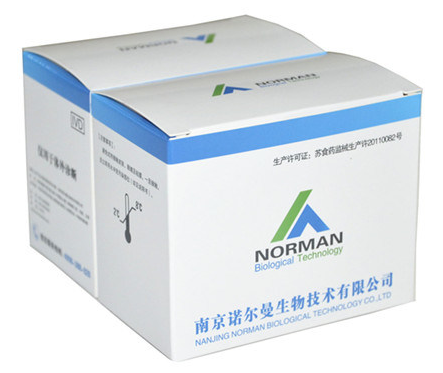 Clinical significance:
1. Diagnose AMI
2. Estimate infarct size and risk stratification, prognosis evaluation of AMI patients.
3. Assist to diagnose heart failure, evaluate heart functional status of patients.
Applicable department:
Neurology, cardiology, endocrinology, Geriatrics, Department of physical examination Small necrotic lipid pool, thick fiber cap, high collagen, low Lp-pla2 content (dark stain), vascular cavity, benign plaque, light inflammation big necrotic lipid pool, thin fiber cap, low collagen, high lp-pla2 content (dark stain), vascular cavity, thrombus, Malignant plaque,severeinflammation. A2 has better vascular inflammation specificity compare with hs-CRP and LDL.
Hs-cTnI:
1. Gold standard of the AMI diagnosis;
2. Ultra sensitivecTnltesting, earlier and more sensitive for AMI diagnosis;
3. Recommended to purchase after comparing with Siemens ADVIA Centaur TnI-Ultra.
Package & Delivery:


Related Products:
Related test kits: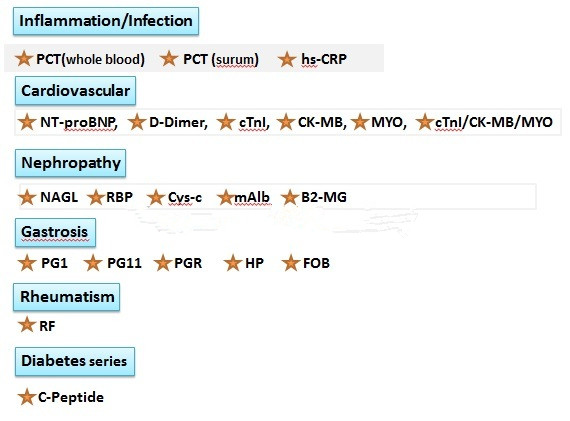 About us:
1. Nanjing Norman Biological Technology Co., Ltd is dedicated to R&D and manufacturing of automated chemiluminescence system. Founded in 2008, Norman biological has been upholding the idea that R&D shapes future ,and concentration determines success. Ever since the beginning, Norman has
been focusing on developing and manufacturing chemiluminescence and immunofluorescence reagents

2. Norman's manufacture center is located in the Yuhua District and owns an over 2,000m2 GMP-approved clean workshop. The R&D base, which is over 2,000m2, is located in state-level new Jiangbei district. Now there are over 100 R&D engineers, 40% of which hold a PhD or master's degree.
Agent Wanted: If you are interested in working with us, please feel free to contact.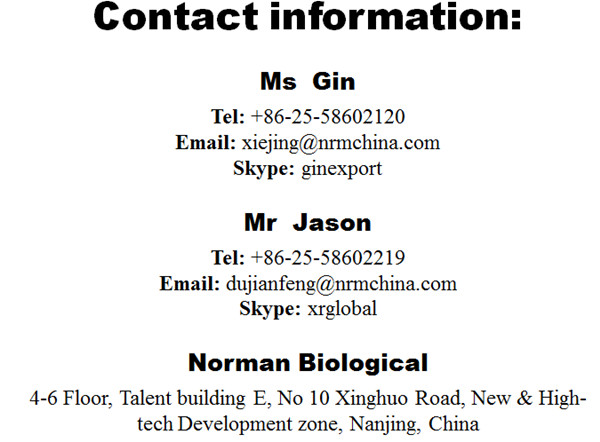 Why Us:
1. Manufacturer and Exporter for nearly 10 years with self R&D Research Center;
2. Professional After-Sale service with On-site support worldwide;
3. CE/ISO13485/SGS/RoHS Certifications!
OEM and ODM are available !
Get the latest price? We'll respond as soon as possible(within 12 hours)