Cardiac Myoglobin Myo Kits Chemiluminescence Immunoassay
Cardiac Myoglobin Myo Kits Chemiluminescence Immunoassay
Brand :Norman
Product origin :Nanjing
Delivery time :Two weeks after payment
Supply capacity :100,000 units/month
Myoglobin(MYO) Kits (Chemiluminescence Immunoassay):
Methodology: Chemiluminescence immunoassay
1 .Early sensitive indicator of myocardial infarction
2 .Good indicator of re-infarction
Myoglobin(MYO) Kits (Chemiluminescence Immunoassay):
Methodology: Chemiluminescence immunoassay
Product show: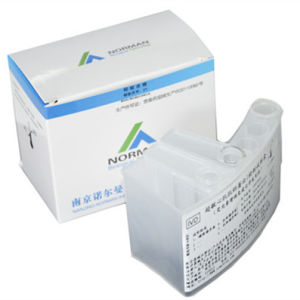 MYO:
1 .Early sensitive indicator of myocardial infarction
2 .Good indicator of re-infarction
Clinical significance:
1. Began to rise after 1-2hrs
2. Reach peak value after 4-8hrs
3. Return to normal value after20-36 hrs
4. The most important indicator of AMI early negative elimination
5. AMI recurrence detection, most sensitive indicators of reperfusion therapy testing.
6. 50% Cardiovascular mortality.
Product advantage;
1. High sensitivity: 5ng/ml;
2. High accuracy: 99% result correlation with similar product of Siemens ADVIA Centaur;
3. Wide linear range: 5 -1000ng/ml.
Performance analysis:
Correlation between Norman MYO and Siemens ADVIA Centaur MYO Technical parameters
Methodology: chemiluminescence
Linear range: 5-1000ng/ml
Sensitivity: ≤5ng/ml
Test sample: serum, whole blood
reference value: ≤70ng/ml
Reagent stability: 12 months period of validity of Main reagent, 37ºCheat failure treatment,Stable within 7 days, decline iswithin 10%.
Company Profile:
Nanjing Norman Biological Technology Co., Ltd is dedicated to R&D and manufacturing of automated chemiluminescence system. Founded in 2008,
Norman biological has been upholding the idea that R&D shapes future ,and concentration determines success. Ever since the beginning,Norman has
been focusing on developing and manufacturing chemiluminescence and immunofluorescence reagents.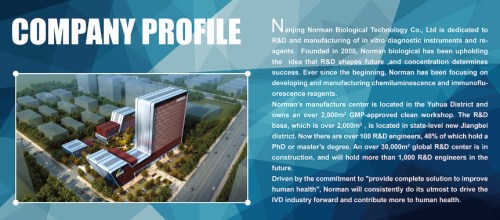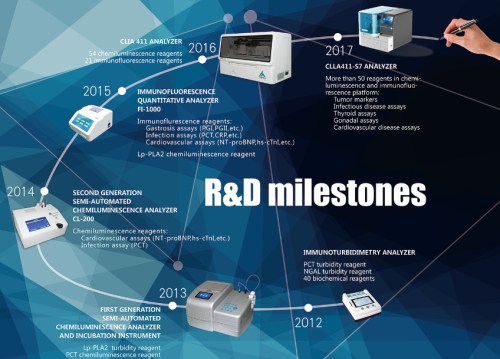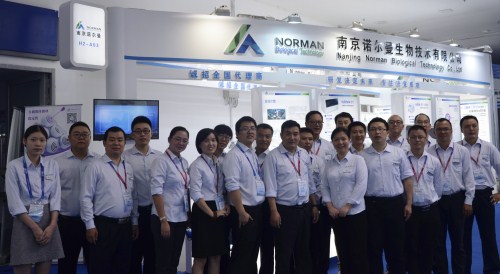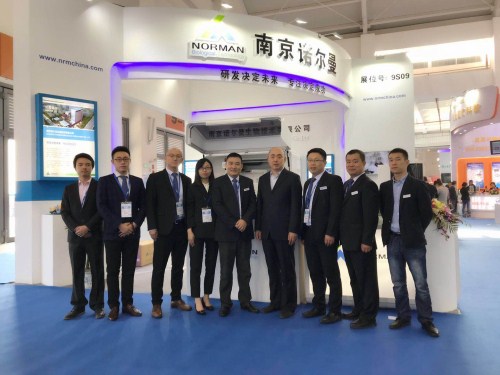 Norman's manufacture center is located in the Yuhua District and owns an over 2,000m2 GMP-approved clean workshop. The R&D base, which is over 2,000m2 , is located in state-level new Jiangbei district. Now there are over 100 R&D engineers, 40% of which hold a PhD or master's degree.
Agent Wanted: If you are interested in working with us, please feel free to contact.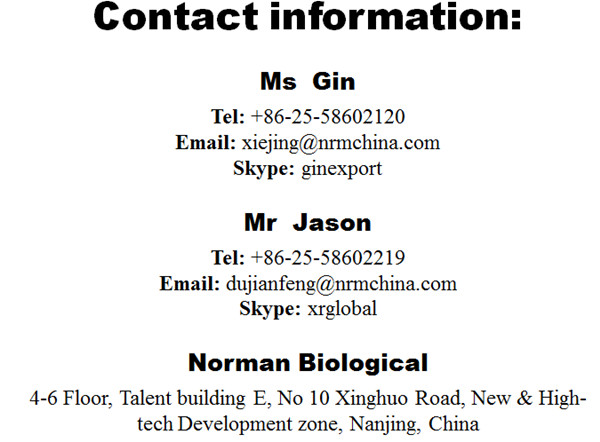 Why Us:
1. Manufacturer and Exporter for nearly 10 years with self R&D Research Center;
2. Professional After-Sale service with On-site support worldwide;
3. CE/ISO13485/SGS/RoHS Certifications!
OEM and ODM are available !
Get the latest price? We'll respond as soon as possible(within 12 hours)