Cardiac DDimer Thrombosis Test Kit Chemiluminescence Immunossay
Cardiac DDimer Thrombosis Test Kit Chemiluminescence Immunossay
Brand :Norman
Product origin :Nanjing
Delivery time :Two weeks after payment
Supply capacity :100,000 units/month
D-Dimer Thrombosis Test Kit (Chemiluminescence Immunossay)
Product Advantage:
1. High sensitivity:50ng/ml
2. High accuracy:99% result correlation with Siemens INNOVANCE D-dimer
3. Wide linear range: 50-10000ng/ml(FEU)
D-Dimer Thrombosis Test Kit (Chemiluminescence Immunossay)

Methodology: Chemiluminesence Immunoassay(CLIA)
Product Show: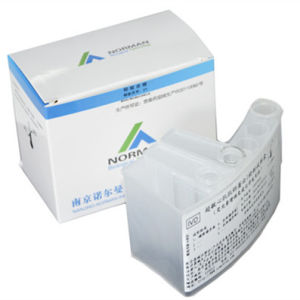 D-Dimer:

1. Negative exclutionindex of venous thromboembolism;
2. High sensitivity, VTE negative predictive value ≥99%, significantly reduce misdiagnosis rate;
3. One of the earlist D-dimer kits utilizingchemiluminescence methodology, leading the direction of high sensitivity D-dimer test direction.
D-Dimer definition:
1. D-dimer (or D dimer) is a fibrin degradation product (or FDP), a small protein fragment present in the blood after a blood clot is degraded by fibrinolysis.
2. It is so named because it contains two crosslinked D fragments of the fibrin protein.
Indications of D-Dimer:
D-dimer testing is of clinical use when there is a suspicion of deep venousthrombosis (DVT), pulmonary embolism(PE) or disseminated intravascular coagulation (DIC).It is under investigation in the diagnosis of aortic dissection.
Clinical Significance:
1. Deep vein thrombosis (DVI) and exclusion diagnosisof pulmonary embolism(PE).
2. Diagnosis of disseminated intravascular coagulation(DIC) Effective detection and evaluation indicator of thrombolytic effect.
3. Condition evaluation of cardiovascular disease Identification and treatment detection of cerebral infarction.
Intended use
The D-Dimer kit (Fluorescein Enhanced Chemiluminescence Immunoassay) is intended for in vitro quantitative determination of D-Dimer content in human plasma, based on NRM411 system.D-Dimer is a favorable index of active fibrinolysis. It is of diagnosis value in diseases caused by thrombosis such as disseminated intravascular coagulation (DIC), deep venous thrombosis, pulmonary embolism, cerebrovascular disease, liver disease, acute myocardial infarction after the surgery, Gynecology, pediatrics and other diseases. At the same time, D-Dimer detection can also be used as an index in the treatment of the thrombolytic drug.
Test principle
The assay is a sandwich immunoassay for quantitative determination of D-Dimer concentration based on chemiluminescence immunoassay technology. The Magnetic Microbeads Reagent contains protecting reagents and magnetic beads that are coated with FITC antibody. The Antibody Reagent 1 contains the protecting reagent and acridinium ester labeled specific D-Dimer antibody. The Antibody Reagent 2 contains the protecting reagent and FITC labeled D-Dimer antibody. Sample, calibrator or control is mixed with Magnetic Microbeads Reagent and Antibody Reagent to form a sandwich complex. After incubation and automatic magnetic separation conducted by the instrument, trigger solutions are added to generate chemiluminescent reaction and the RLUs are measured by the photomultiplier. A proportional relationship presents between the concentration of D-Dimer and the RLUs detected by the NRM411 system.
Applicable Department:
ICU, outpatient emergency, surgery, Department of respiration, Department of Cardiology, Internal Medicine-Neurology,Geriatric department, oncology, gynecology.
Product Advantage:
1. High sensitivity:50ng/ml
2. High accuracy:99% result correlation with Siemens INNOVANCE D-dimer
3. Wide linear range: 50-10000ng/ml(FEU)
Recommend to use D-dimer testing as the screening indicator of pulmonary embolismdiagnosis in emergency department Clinical and laboratory standards institute.
H59-P guideline: In low and middle clinical risk peak, D-dimer quantitive testing is used for excluding diagnosis of Venous Thrombus Embolism(VET).
About us:
Powered by advanced technology and excellent talents in the IVD field, Norman has been consistently improving its innovation platform , and increasing R&D investment. Self-innovation, combined with long-term strategic cooperation with universities and research institutes and with outsourced technologies, ensures consistent improvement on product quality. Norman's R&D field has covered instruments, reagents, and raw materials, and has been entrusted by the Nanjing government to build a R&D center specialized in biological chemistry and immunity diagnosis. Up to now, Norman has acquired over 20 patents.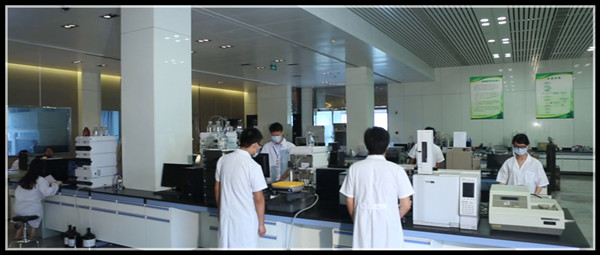 Agent Wanted: If you are interested in working with us, please feel free to contact.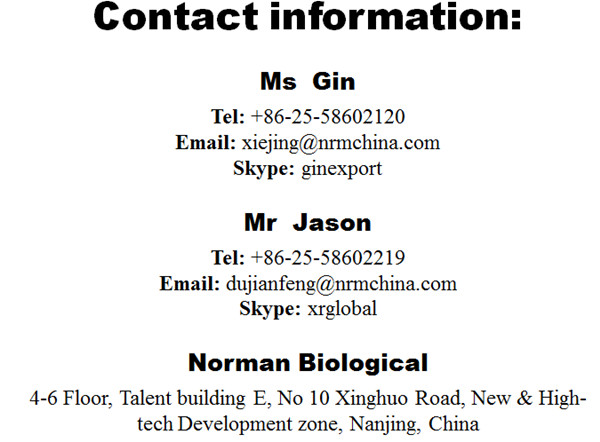 Why Us:
1. Manufacturer and Exporter for nearly 10 years with self R&D Research Center;
2. Professional After-Sale service with On-site support worldwide;
3. CE/ISO13485/SGS/RoHS Certifications!
OEM and ODM are available !
Get the latest price? We'll respond as soon as possible(within 12 hours)